Selling dried flower crafts, jams and jellies, herbal teas, maple syrup, and cbd salves.
New CBD Products for 2021​
Our CBD salve is made with our farm grown CBD hemp buds, infused in a base of organic coconut oil and organic sunflower lecithin. We add organic beeswax to the salves to keep them solid when temperatures rise in the summer. We began selling plain cbd salve in 2020, but for 2021 we have four different salves: plain, with essential oils, with arnica, and with St. John's wort. We use our wild harvested St. John's wort, farm grown arnica, and high quality essential oils, including peppermint, lemon, tea tree, and lavender oils when making the salve.​​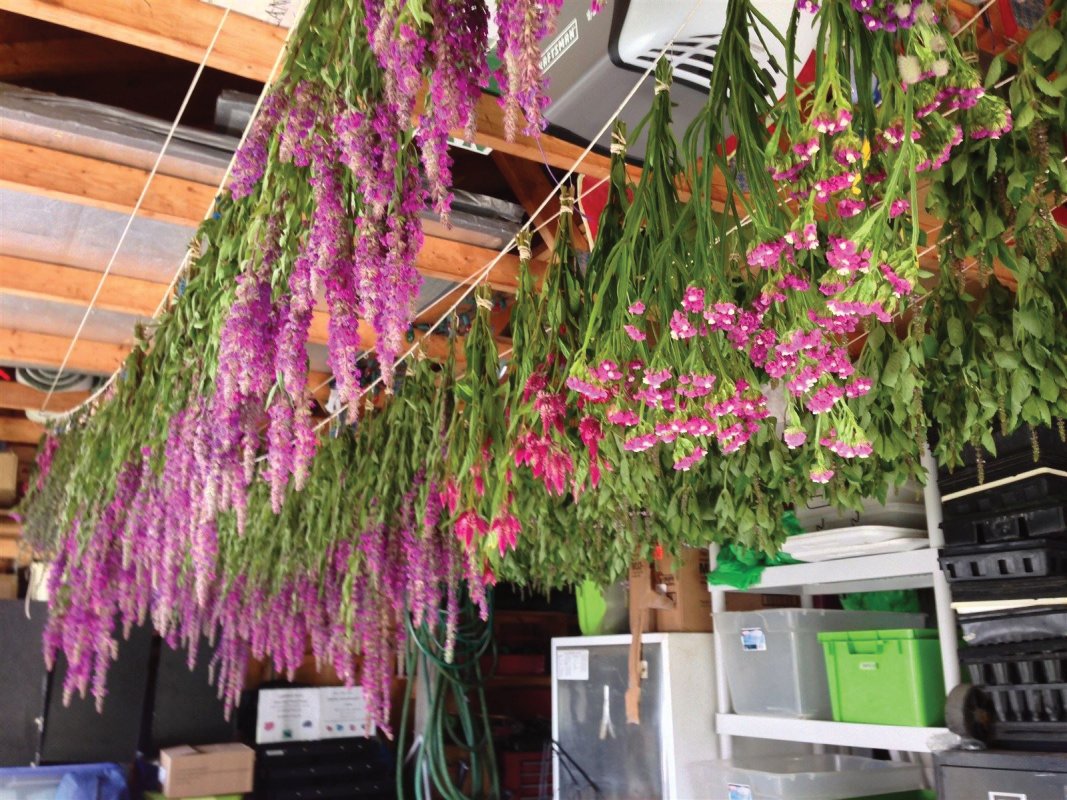 We are busy now at Lightfoot Farm harvesting strawflowers, purple and rose statice, purple loosestrife, rabbit's foot clover, silvery mugwort, wheatstraw celosia and more and hanging them to dry. Our dried flower bunches are available at Northfield and Waitsfield Farmer's Markets in Vermont and soon at Waterbury Farmers' Market..  It takes about a week to dry the flowers on the lines and then most are arranged right away into colorful bunches. Other flowers are carefully packed in boxes for use later on in wreaths and other decoration for the holidays.
/