Selling dried flower crafts, jams and jellies, herbal teas, maple syrup, and cbd salves.
New CBD Products for 2021​
Our CBD salve is made with our farm grown CBD hemp buds, infused in a base of organic coconut oil and organic sunflower lecithin. We add organic beeswax to the salves to keep them solid when temperatures rise in the summer. We began selling plain cbd salve in 2020, but for 2021 we have four different salves: plain, with essential oils, with arnica, and with St. John's wort. We use our wild harvested St. John's wort, farm grown arnica, and high quality essential oils, including peppermint, lemon, tea tree, and lavender oils when making the salve.​​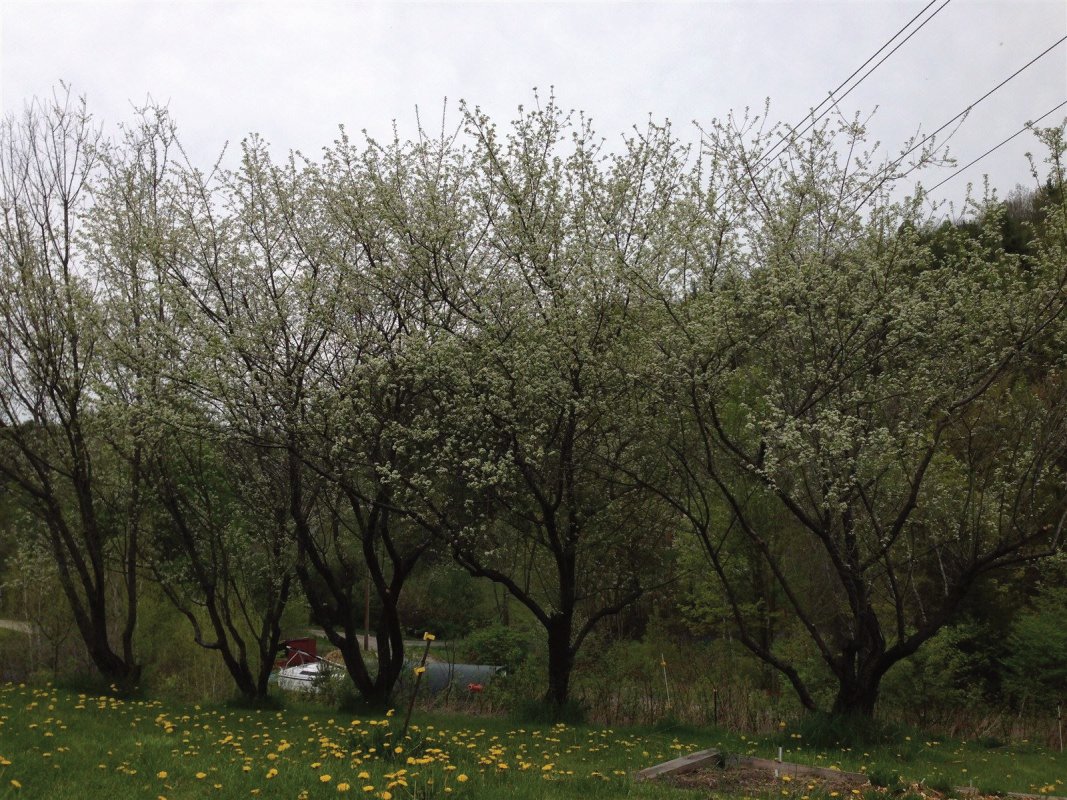 Our Mahaleb cherries are in full bloom now at Lightfoot Farm. We are busy potting up perennial plants for the farmers markets in Northfield and Waitsfield, VT. We have strawberry plants, Boyne raspberry plants, meadow arnica, Nanking cherries, yellow Siberian iris, catnip, chocolate peppermint, lupines, liatris, and more. Come check out Northfield Farmers Market on Tuesdays 3-6 pm on the common and the Waitsfield Farmers Market on Saturdays 9-1.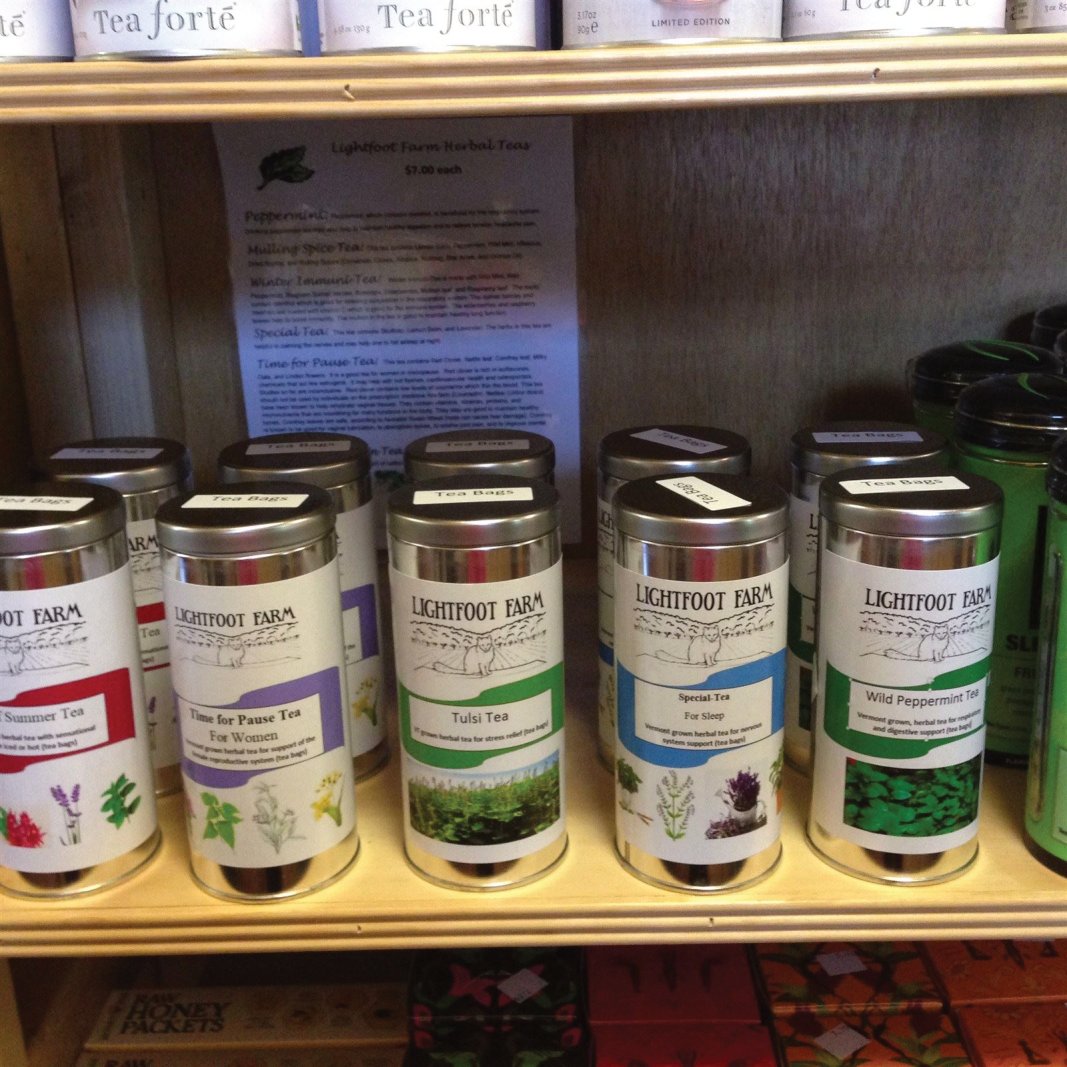 We will be at the National Life Simply Crafts Fair in Montpelier this Friday, November 6 from 4:30 to 7:30 pm and this Saturday, November 7 from 9 am to 3 pm. Come check out our beautiful dried floral wreaths and taste and smell our farm grown herbal teas. Try our delicious maple sweetened jams. We will also be at the St. John's Church in Northfield, VT Sat. Nov. 14, 9 am to 3 pm and Sun.  Nov. 15, 10 am to 2 pm. Then come visit us at the Thanksgiving Market at the Round Barn in Waitsfield, VT Sun. Nov. 22 10 am to 2 pm.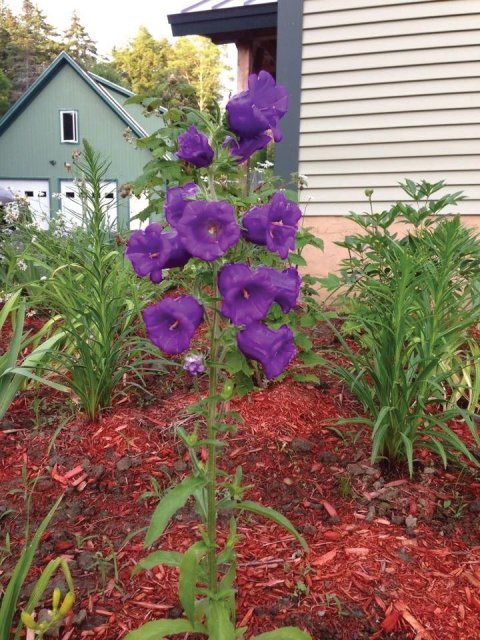 This beautiful Canterbury Bell was purchased last year by a happy customer who loved the flower so much that she sent us this photo. We have lots of Canterbury Bell plants for sale this year, along with lupine, foxglove, oriental poppy, balloon flower, strawberry, & raspberry plants. These plants can be purchased at the Waitsfield Farmers' Market on Saturdays  9-1 and at the Northfield Farmers' Market on Tuesdays 3-6. They can also be purchased at the farm in Northfield Falls. Call 485-7444 for appt.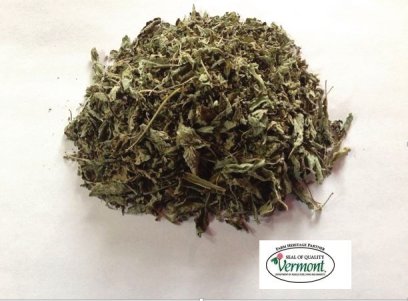 1 oz. Loose Leaf Tulsi Tea available for only $5.50, free shipping. Call 802-485-7444 or e-mail
[email protected]
.
We are getting ready to start new seedlings. This year we plan on expanding production of lavender that we will be drying and using as one of the ingredients in the Special Tea. This tea is one of our best selling teas and helps people to fall asleep more easily and to get back to sleep if they awake in the middle of the night. We have also been expanding production of blackberries and raspberries as these flavors are so popular in our jams. We will also be boiling our maple sap soon to make this season's maple syrup. We have been using mostly maple syrup for sweetener over the past year as we can market our product as completely grown in Vermont. This is a change from our use of predominantly agave syrup.  Looking forward to the coming growing season!

/