Selling dried flower crafts, jams and jellies, herbal teas, maple syrup, and cbd salves.
New CBD Products for 2021​
Our CBD salve is made with our farm grown CBD hemp buds, infused in a base of organic coconut oil and organic sunflower lecithin. We add organic beeswax to the salves to keep them solid when temperatures rise in the summer. We began selling plain cbd salve in 2020, but for 2021 we have four different salves: plain, with essential oils, with arnica, and with St. John's wort. We use our wild harvested St. John's wort, farm grown arnica, and high quality essential oils, including peppermint, lemon, tea tree, and lavender oils when making the salve.​​
| | |
| --- | --- |
| Posted on October 22, 2014 at 7:36 PM | |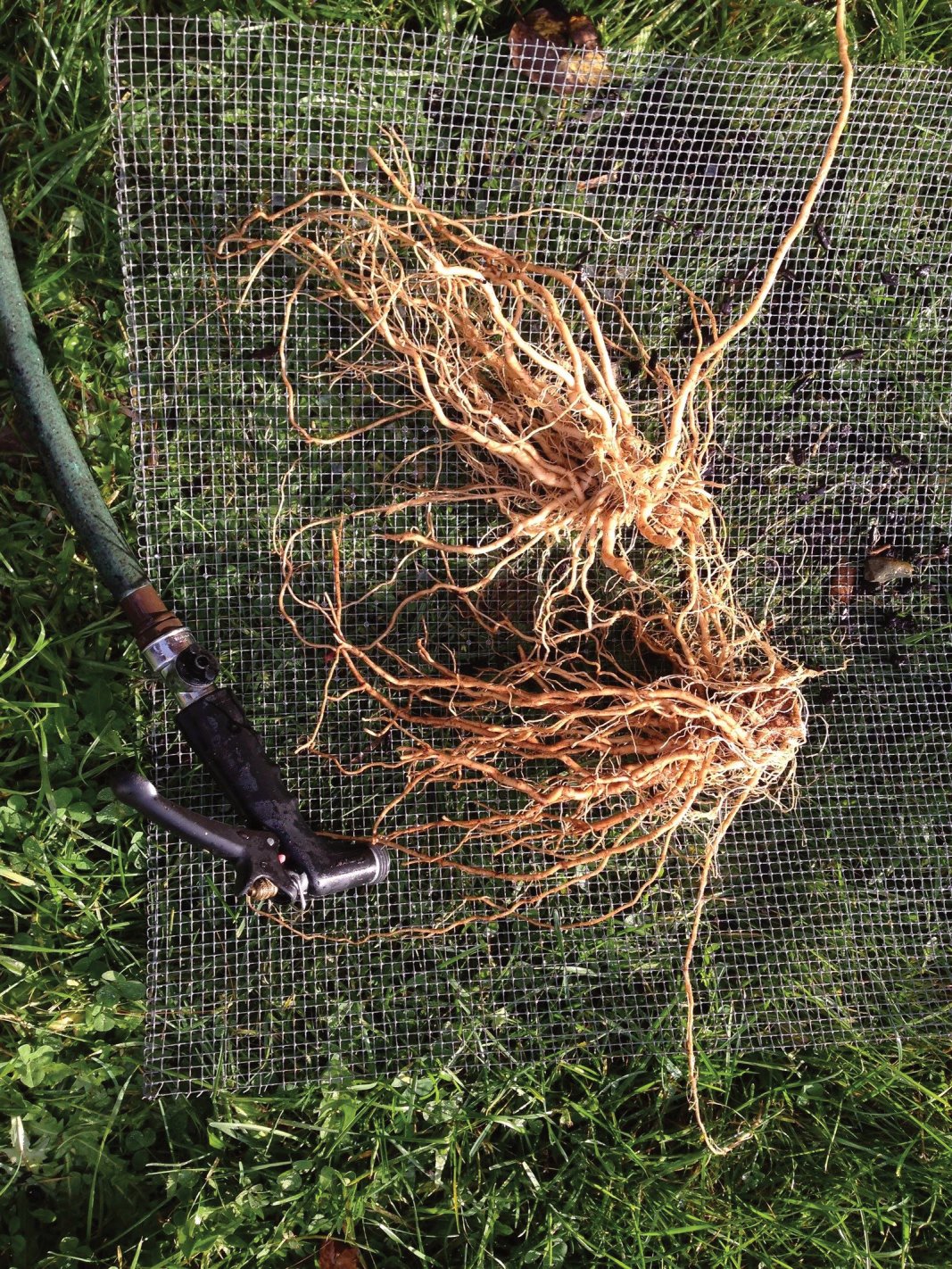 We just harvested Ashwaganda, washed the roots, and then chopped and dried them.  Soon we will have tins of Ashwaganda root tea for sale.
Ashwagandha (Withania somnifera) is in the Solanaceae family and the plant originated in India. It is also called Winter Cherry.   Ashwagandha is called an adaptogenic herb.  This is because the root is used to make a tea or powder that improves physical energy, increases immunity, and increases the vitality of those recovering from a chronic illness. It has also been used in pain management for rheumatoid arthritis.  The root has positive effects on the endocrine, cardio, and central nervous systems.  It is used to restore libido in males and it increases male fertility. Preliminary studies show that it helps to reduce the negative effects of stress, to slow tumor growth, to reduce cholesterol, and to reduce anxiety and help with sleep. It is also said to be good for fibromyalgia when mixed with Kava and Scullcap. Ashwagandha is also said to boost GABA and serotonin to help reduce anxiety.
How to make Ashwagandha Tea: Measure 3-6 grams of dried root.  Bring 3 1/2 cups of water to a boil and then immerse the dried root in the boiling water. Boil for 15 minutes and then strain the root and drink.  Drink 3 cups of Ashwagandha tea daily for best results.
Categories: Product Information
/