Selling dried flower crafts, jams and jellies, herbal teas, maple syrup, and cbd salves.
During this pandemic we can ship or offer curbside pickup in VT; to place an order call 802-485-7444; for pickup at Arts, Etc. in Northfield on Thursdays, order online at Northfield Farmers' Market Eat From Farms winter platform: https://northfieldfm.eatfromfarms.com
New CBD Products for 2021​
Our CBD salve is made with our farm grown CBD hemp buds, infused in a base of organic coconut oil and organic sunflower lecithin. We add organic beeswax to the salves to keep them solid when temperatures rise in the summer. We began selling plain cbd salve in 2020, but for 2021 we have four different salves: plain, with essential oils, with arnica, and with St. John's wort. We use our wild harvested St. John's wort, farm grown arnica, and high quality essential oils, including peppermint, lemon, tea tree, and lavender oils when making the salve.​​
| | |
| --- | --- |
| Posted on January 24, 2016 at 12:03 PM | |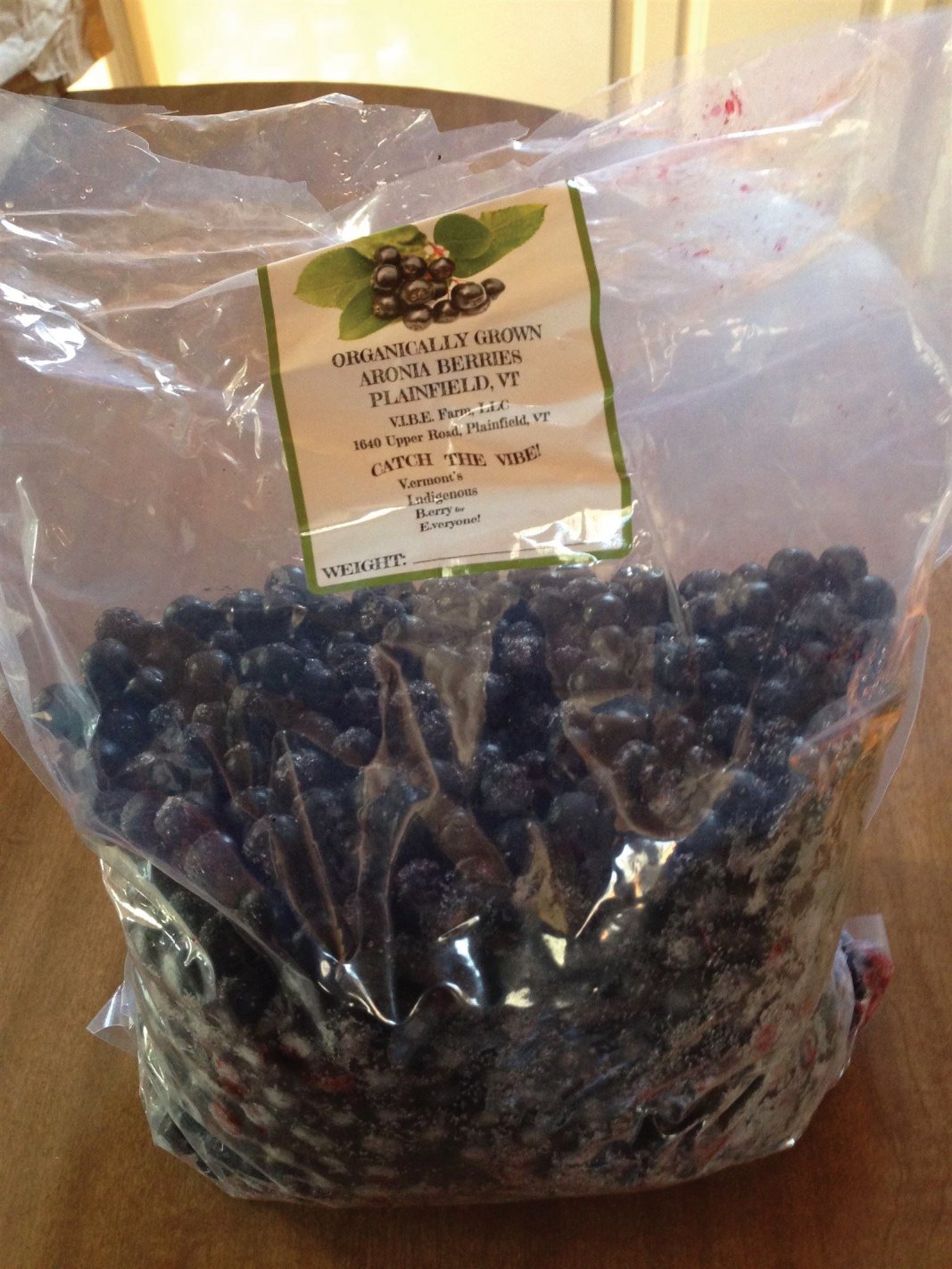 We are now using Aronia berries, organically grown from the V.I.B.E. farm in Vermont) in our elderberry syrup. Aronia berries were shown to have an ORAC score (oxygen radical absorbance capacity) of 16,062 umoles/110 gams. as compared to 9,584 for cranberries and 6,552 for blueberries. ORAC scores relate to the level of antioxidants in the berries. We lightly cook the aronia berries just to pasteurize them. This increases the shelf life of our syrup while ensuring that ORAC level  stay as high as possible. ORAC scores are decreased when berries are cooked. We use a ratio of 1 part aronia berries to 5 parts elderberries for our syrup. By combining the aronia with elderberry we are increasing the potency of our syrup. Our Lightfoot Farm Elderberry Syrup with Aronia Berries is available at the Falls General Store in Northfield Falls, VT.




Elderberries contain cyanide, which is poisonous. We cook our elderberries for 10 minutes to release the cyanide as gas, while ensuring that the least amount of cooking as possible is used. This prevents drastic decreases in antioxidant levels. Many other recipes call for cooking the berries for 45 minutes to one hour. It was reported on www. ehow.com that elderberries only have to be boiled for a few minutes to release the cyanide.




We also use only raw Vermont honey in our syrup. Raw honey has the best effect towards increasing immunity levels of the human body.  We heat the honey to no higher than 110 degrees F. to dissolve the honey into the fruit juice mixture in order to maintain the immune boosting integrity of the honey.




Our elderberry syrup is not subjected to high levels of anti-oxidant destroying heat to seal the lids, as some other manufacturers do. Therefore our syrup requires refrigeration.


Categories: Product Information

0

/